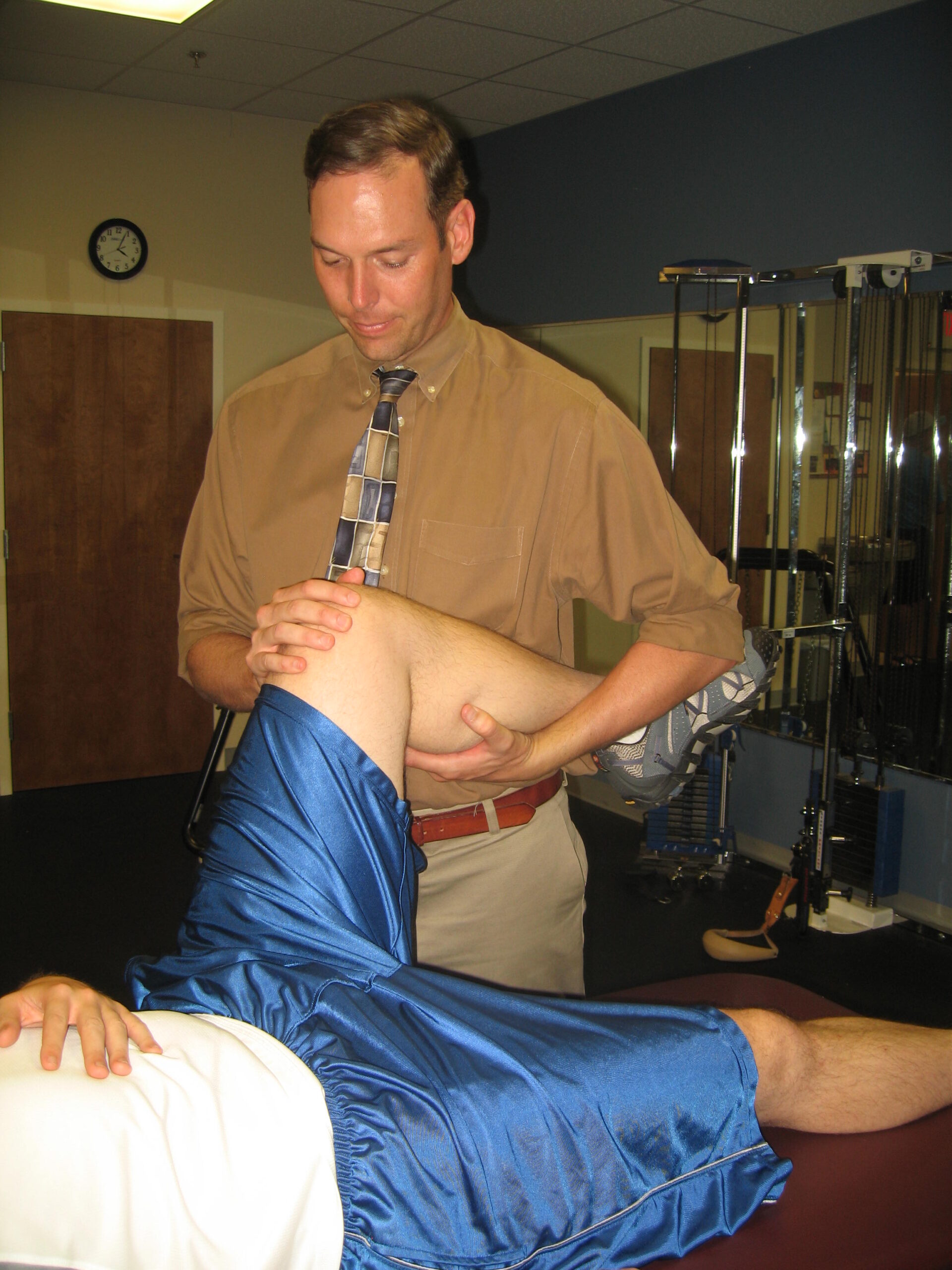 Do You Have Joint or Muscle Pain? Go to a Physical Therapist BEFORE Seeing Your Doctor.  Here's Why.
Here in Georgia we are lucky to have great weather almost year-round, which allows both children and adults the opportunity to play a wide range of sports.  With any physical activity comes the risk of injury.  In the US, 1 in 3 children who plays a team sport is injured seriously enough to miss practice or games (SAFEkids.org). According to the American Academy of Orthopedic Surgeons, there was a 41% increase in total knee replacement surgeries in GA from 2000-2011 and the upward trend continues today.
Individuals experiencing joint or muscle pain can see a physical therapist first. Start with physical therapy and you will save money with no imaging, no injections, and hopefully no surgery. MRI alone can cost up to $1500, while an entire episode of care with a PT (evaluation through discharge) is commonly less than $1000. Meaning, you will recover faster, and get back to a high quality of life with reduced risk of re-injury for less than the cost of the MRI alone. PT can also help to prevent injuries if you are involved in sports and activities that have a high risk of injury such as tennis.
No referral from a physician is necessary in order to begin treatment. A physical therapist's clinical evaluation can determine if a referral to a surgeon is necessary, or if treatment can begin. The question you should ask is "if I don't want or need surgery, why would I go to a surgeon?" Most patients who see an orthopedic surgeon are referred to physical therapy, why not start there?  A thorough physical examination performed by a physical therapist is able to determine as well as an MRI if you have any of the following conditions: ACL tear, rotator cuff tear, meniscus tear, disc herniation in the low back or the neck, ankle sprain….and the list goes on. For most diagnoses of the foot, ankle, knee, hip, low back, neck, shoulder, elbow, wrist and hand, a PT can determine if surgery is necessary or if PT is the appropriate option. If you need surgery for your knee, back, or shoulder, pre-operative PT enhances the surgical outcome and patients who undergo PT first get back to their prior level of function faster and with fewer total visits to the PT. That's correct, going to PT prior to surgery, having surgery, then returning to PT utilizes fewer total visits than surgery plus postoperative PT…and commonly can eliminate the need for the surgery altogether!
As a native of Georgia who has practiced physical therapy for over 16 years, I have seen numerous injury cases in which my patient was able to avoid surgery by seeing my practice first. Most insurance does not require a physician's referral for a physical therapist, but call our office and we can help you understand your options with your insurance.